Cup of Mint Chocolate Rooibos, Mrs. Robinson's Tea Shop, and Harry Potter: Hogwarts Battle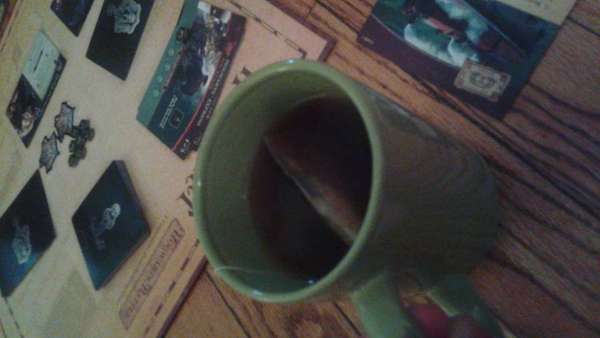 View Full Resolution
One of my friends bought a tea sampler from Mrs. Robinson's Tea Shop in Kennett Square, PA, and she gave me this tea to sample. This is not the sort of tea I usually enjoy, but it was not bad.

Pictured in the background is Harry Potter: Hogwarts Battle, a cooperative deck-building game that I have become quite fond of.
Photo by

RateTea Editor
Joined Sep. 1st, 2009.