Loose-leaf Hojicha (Roasted Green Tea) from Yamamotoyama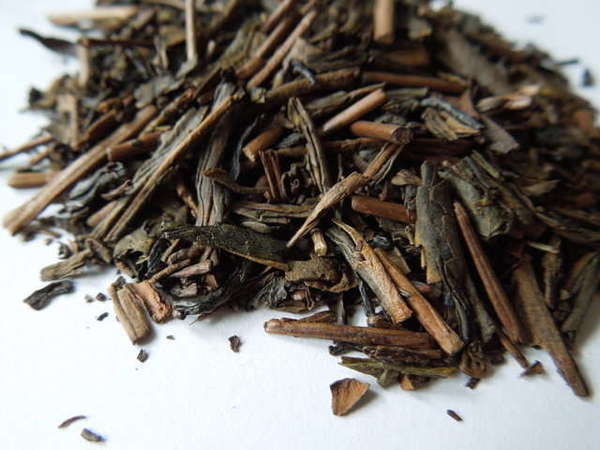 View Full Resolution
This photo shows loose-leaf hojicha, a Japanese roasted green tea, usually made out of roasting bancha, an inexpensive or low grade of green tea. This tea is towards the heavily-roasted end of the spectrum, which is reflected in the color of the leaf, ranging from dark-brown to orangeish, and showing little of the original green color.
This image is featured in our article on
Hojicha
.
Uploaded by

RateTea Editor
Joined Sep. 1st, 2009.