Loose-Leaf Guangxi Osmanthus Tea from Tea Horse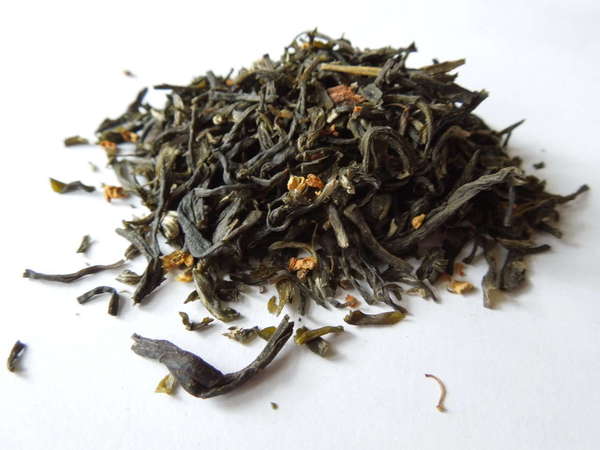 View Full Resolution
This photo shows the leaf of an osmanthus-scented tea. Like jasmine tea, this tea shows a slightly darker color than most Chinese green teas, perhaps owing to slight oxidation induced by the scenting process. The leaves here look almost slightly oolong-like, reminiscent of greener oolongs like pouchong.

Unlike most Jasmine tea, there are still a few flower blossoms in the mix here. I've tried three osmanthus-scented teas and two of them had flowers in the mix, like this, and one of them did not.
This image is featured in our article on
Osmanthus Tea
.
Photo by

RateTea Editor
Joined Sep. 1st, 2009.