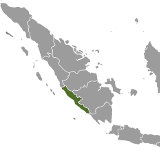 Bengkulu, Indonesia
Wikipedia: Bengkulu
Updated: Nov. 15, 2017
About Bengkulu, Indonesia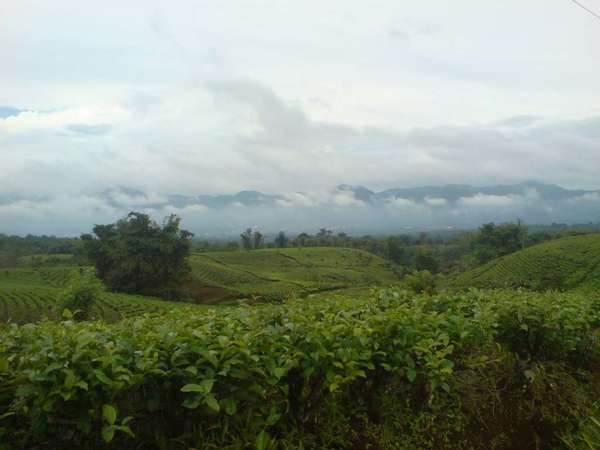 Kabawetan Tea Plantation, Kepahiang, Bengkulu, Indonesia, Photo © Ade Fajar Santoso (Panoramio),
CC BY-ND 3.0
.
Bengkulu
is a province on the southwest coast of Sumatra island in Indonesia. It is bordered by
South Sumatra
to the northeast, separated by the Barisan Mountains, and along the coast to the northwest by
West Sumatra
. The province was separated from South Sumatra in the late 1960's in response to local organizing.
Bengkulu is rich in natural resources and less developed than most of Sumatra. The climate is tropical with very high rainfall year round, owing in part to the Barisan Mountains that run along the length of the province on the inland border. In much of the region, the wettest season, October through December, averages over 14in (360mm) of rain, and even the drier months (June-July) average over 7in (180mm). Temperature varies little year-round and tends to vary only between about 70-80°F (22-33°C) night to day. Forests still cover 46% of the province and only 23% of these are classified as production forests.[1]
The Kabawetan tea plantation is located in Kepahiang, Bengkulu. Teas from this garden are available from a few retailers in the West.
Styles of Tea Produced in Bengkulu, Indonesia
This is a selection, not an exhaustive listing, of the styles of tea most commonly produced in Bengkulu, Indonesia.