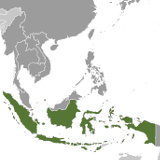 Most Reviewed By:

Indonesia
Wikipedia: Indonesia | Official Government Website: www.indonesia.go.id/en
Updated: Mar. 18, 2015
About Indonesia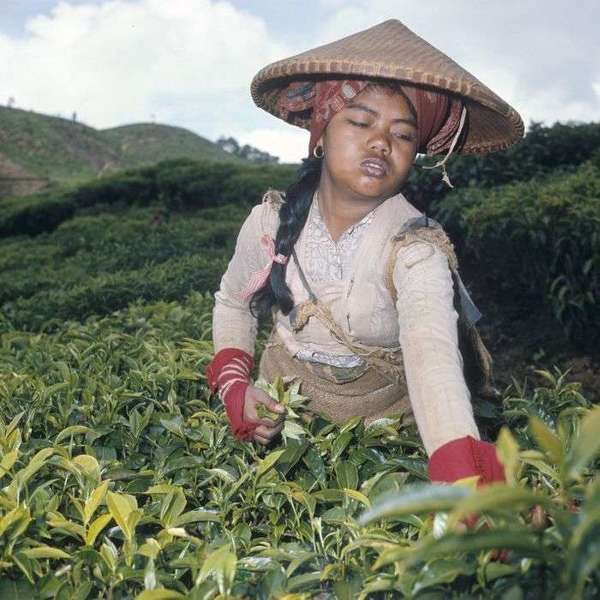 Woman Plucking Tea at the Patuahwattee Plantation, Indonesia, © Dhr. B. (Boy) Lawson,
CC BY-SA 3.0
.
Indonesia
is a country located on a large archipelago that lies between the continents of Asia and Australia. Indonesia is the sixth-largest producer of tea worldwide.
The production of tea in Indonesian began with Dutch colonialism in the 1700's, declined after World War II, but revived somewhat beginning in the 1980's.
Indonesia produces mostly black tea, but it does produce some green tea as well. Unlike many tea-producers, most of Indonesia's tea is exported. Most of Indonesia's tea is used in blending, and the country is not well-known as a tea-producing region, but there are a small number of artisan, single-origin teas available from Indonesia.
Climate, geography, and regions
Indonesia has a fully tropical climate, contrasting with the subtropical climates in most of the tea-growing regions of Southeast Asia. The climate is generally humid with very high total rainfall in all regions of the country, but the precipitation is highly seasonal. Tea in Indonesia is primarily grown in the highland areas, with slightly cooler and higher-rainfall conditions.
The seasonality of precipitation varies considerably, and in many regions is different from the pattern of the Asian monsoon that drives tea production in China and India. This drives a different pattern of tea harvests in this region. In Java, where some tea is produced, July through October are usually the driest months. Some regions have a second, brief dry period in March. In other parts of the country, Februrary is the driest month.
Styles of Tea Produced in Indonesia
This is a selection, not an exhaustive listing, of the styles of tea most commonly produced in Indonesia.
Best Indonesian Teas
The notion of the "best" Indonesian teas is subjective, because different people have different tastes. We present the most often-rated and highest-rated teas produced in Indonesia, and allow you to draw your own conclusions.
Most Often-Rated Teas
Top-Rated Indonesian Teas