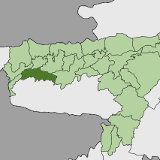 Goalpara, Assam, India
Wikipedia: Goalpara district
About Goalpara, Assam, India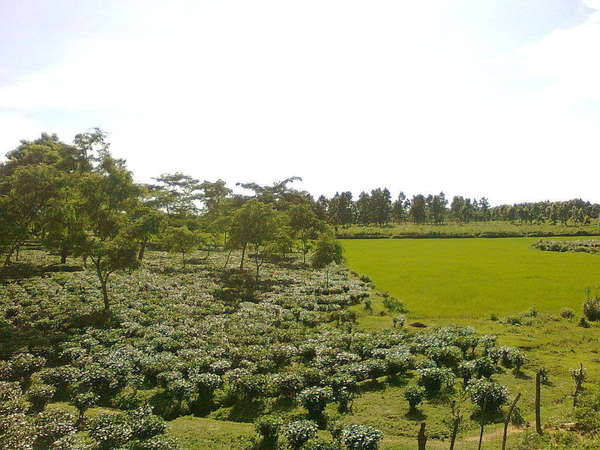 Tea Plantations and Rice Paddy, Goalpara, India, Public domain photo by PP Yoonus (Wikimedia Commons)
Goalpara
(গোৱালপাৰা in Assamese) is a district towards the western end of Assam. It is narrow and runs east-west along the south banks of the Brahmaputra river. The northwest of the province borders
Dhubri
, and east of that,
Bongaigaon
.
The district consists mostly of floodplains and lowland areas, and is bordered by Meghalaya, India, to the South, a state which contains most of the upland areas.
The district was included on India's list of "most backward districts" due to its poverty. A small amount of tea is grown here, but it is not generally available in the West as single-origin tea.
Styles of Tea Produced in Goalpara, Assam, India
This is a selection, not an exhaustive listing, of the styles of tea most commonly produced in Goalpara, Assam, India.