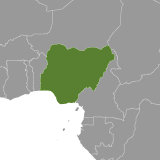 Most Reviewed By:

Nigeria
Wikipedia: Nigeria
Updated: Mar. 17, 2014
About Nigeria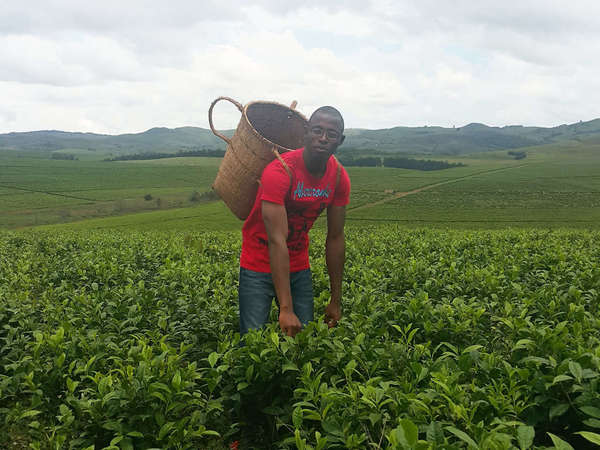 Tea Picker at the Mambilla Tea Farm, Nigeria, Photo ©
Ebere Jude (Wikimedia Commons)
,
CC BY-SA 4.0
.
Nigeria
is a large country in west Africa. Nigeria has a tropical climate, with rainforest in the southernmost area nearest the ocean. Rainfall decreases as one moves inland, with forest giving way to Savannah, and the most arid areas being located in the northernmost part of the country.
Nigeria produces tea, although the total amount of its production is not important on the global market. The tea is mostly grown on the
Mambilla plateau
; it is available within Nigeria through
Mambila Beverages Nigeria Limited
, which owns the
Highland Tea
brand.
In addition, Nigeria produces other herbs, such as
hibiscus
, used in herbal teas.
Styles of Tea Produced in Nigeria
This is a selection, not an exhaustive listing, of the styles of tea most commonly produced in Nigeria.
Best Nigerian Teas
The notion of the "best" Nigerian teas is subjective, because different people have different tastes. We present the most often-rated and highest-rated teas produced in Nigeria, and allow you to draw your own conclusions.
Most Often-Rated Teas

2 Ratings

1 Rating
Top-Rated Nigerian Teas
We need at least 3 ratings for a tea to calculate a percentile ranking. You can help us out by rating more teas of this style.