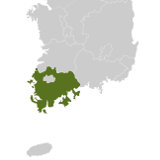 South Jeolla, Korea
Wikipedia: South_Jeolla_Province
Updated: Nov. 27, 2017
About South Jeolla, Korea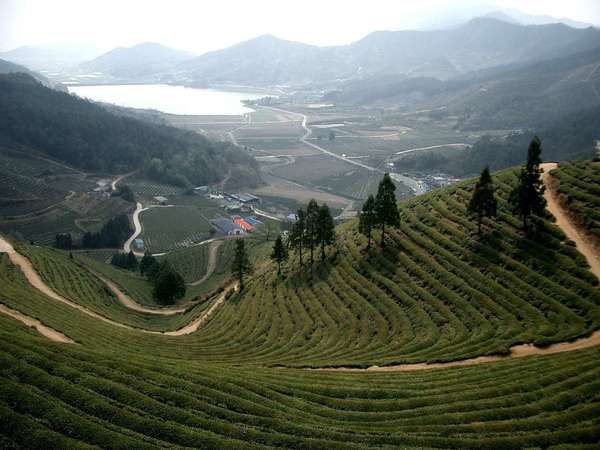 Looking Downhill, Green Tea Farm of Boseong, Jeollanam-do, Photo © Fred Ojardias,
CC BY 2.0
.
South Jeolla
, or
Jeollanam-do
, is a province in South Korea, the southwesternmost province on the mainland, with a region cut out of it for Gwangju, a city treated as its own administrative region. Off the coast to the south, is the province of
Jeju island
, and the province is bordered to the east by South Gyeongsang, which grows tea in Hadong County.
Tea is grown in two distinct regions of South Jeolla: Boseong County, along the center of the south coast, and Jangseong County, inland, at the very northernmost border of the province.
Styles of Tea Produced in South Jeolla, Korea
This is a selection, not an exhaustive listing, of the styles of tea most commonly produced in South Jeolla, Korea.