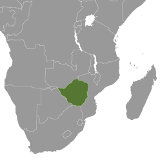 Zimbabwe
Wikipedia: Zimbabwe
Updated: Dec. 31, 2014
About Zimbabwe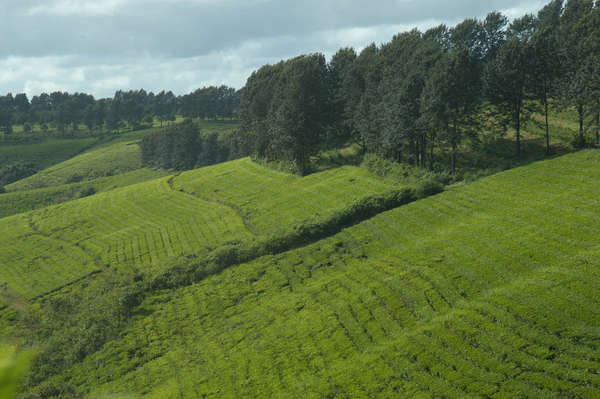 Tea Plantation in Manicaland, Chipinge, Zimbabwe, © Emmanuel Gabolde,
CC BY-ND 2.0
.
Zimbabwe
is a country in Africa bordering
South Africa
and Botswana. Zimbabwe produces tea, although it is not well-known for its tea production and does not produce anywhere near the quantity that
Kenya
produces.
Zimbabwe also consumes some tea, and many people in Zimbabwe hold to the British tradition of having tea several times throughout the day.
Tea produced in Zimbabwe is sporadically, but not regularly available from retailers in Western countries.
Climate and geography
Most of Zimbabwe lies on a high plateau. Although the country lies completely within the tropics, the high elevation leads to relatively moderate temperatures. The climate in Zimbabwe ranges from arid in the southwest, through semiarid regions, to very wet in the east. The wettest regions are largely limited to a small area at the very eastern border of the country, in Manicaland province. Tea is grown in this area; the rest of the country is too arid to grow tea.
Precipitation in the whole country is strongly seasonal, with most of the rain falling between November and March. From year to year, precipitation, especially in January, is influenced by the strength of the
Intertropical Convergence Zone
, which can lead to unusually dry or wet conditions.
Styles of Tea Produced in Zimbabwe
This is a selection, not an exhaustive listing, of the styles of tea most commonly produced in Zimbabwe.