Shiso Sencha
Last Updated: Dec. 13, 2011
↑About Shiso Sencha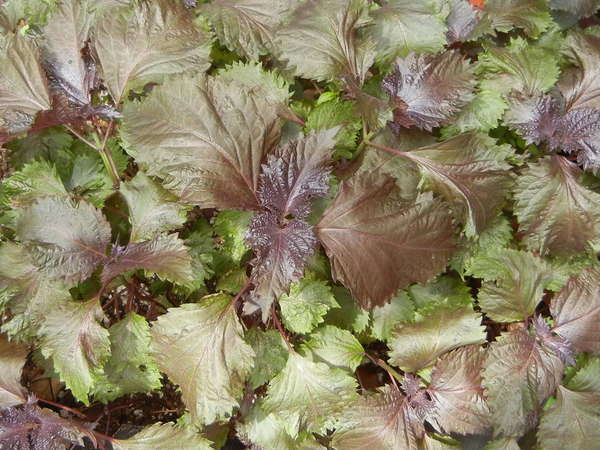 Red Shiso (Perilla frutescens) Plant. Photo © Alex Zorach,
CC BY-SA 4.0
.
Shiso sencha
is a blend of sencha, a Japanese green tea, with shiso, a Japanese herb.
Shiso, also known as perilla, beefsteak plant, Japanese basil, or wild coleus, is a member of the mint family. Native to Japan, it is widely naturalized in North America, and is invasive in some areas. Shiso comes in green and red-leaved varieties; usually the red-leaved variety is blended with sencha.
The shiso imparts an aroma that is somewhat basil-like, somewhat mint-like, and somewhat like anise or licorice.