Tea and Sustainability
Wikipedia: Sustainability
Last Updated:

Jan. 13, 2014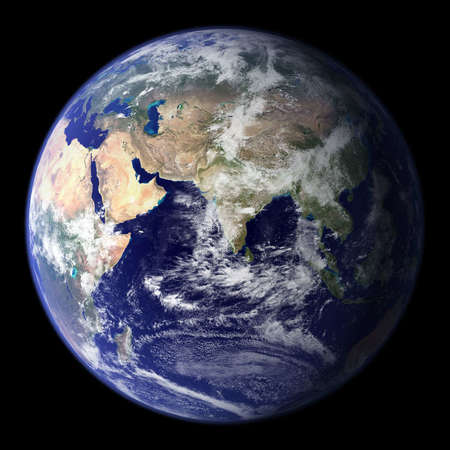 The Earth, photographed from space. Public domain photo.
Sustainability
is a broad concept encompassing environmental and ecological issues as well as human rights issues and other humanistic questions. A practice is
sustainable
if it is beneficial for the environment, for people, and for communities, and can be practiced indefinitely without harm.
RateTea is committed to promoting sustainability, especially as it pertains to tea drinking and the tea industry. Although we want to provide accurate information on all important tea companies, it is our goal to highlight companies that are leaders in sustainability and are incorporating sustainability into their business practices and goals.
Facets of sustainability relevant to tea
Fair Trade - Promoting economic justice and protecting the human rights of all people and prosperity of all communities involved in tea production
Organic & Sustainable Agriculture - Ensuring that tea is produced in a way that is beneficial, and not harmful, to the earth's ecosystems
Composting Tea - Viewing used tea leaves as a valuable resource rather than waste to be disposed of.
Tea Packaging - Tea packaging, including boxes, tins, and teabags, include reusable items, recycled and recyclable materials, compostable and biodegradable materials, and synthetic materials that are not easily recycled or composted.
Energy & Resource Use - Production, packaging, shipping, and consumption of tea all use energy and other resources; minimizing the use of these resources is important in promoting sustainability. This is one reason loose tea is more sustainable.
Locally Grown Tea - While the tea plant cannot be grown in all locations, it can be grown in a broader range of conditions than most people realize, including locations in the UK, and in the U.S., the southeast and Pacific northwest. Many regions that could grow tea do not primarily for economic reasons. In addition, nearly all populated countries have a broad array of plants that can be grown locally for use in herbal teas. Buying locally-grown tea and herbs, or growing your own, is a much neglected aspect of sustainability as it pertains to tea drinking.
Slow Food - Exploring and developing a taste for different teas encourages diversity within and the preservation of local food and drink traditions.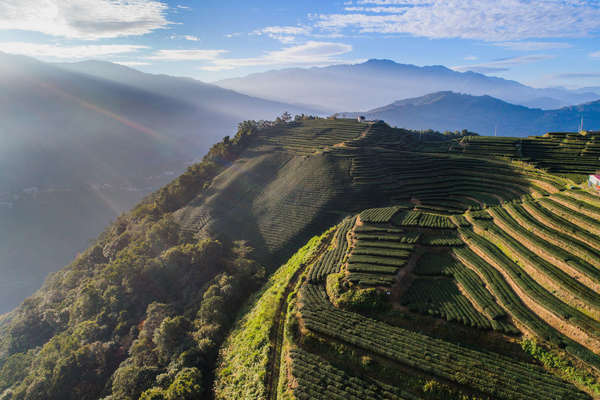 Tea plantations in Nantou, Taiwan. Public Domain photo by Metamorfa Studio.
What can you do to promote sustainability?
You can do your part to promote sustainability by the following means:
Use loose tea rather than teabag tea when possible.
Buy from companies known to use sustainable practices.
Compost your used tea leaves.
Make multiple infusions of your tea, resteeping the leaves multiple times.
Avoid bottled tea and instead brew your own iced tea.
Grow or gather your own herbs for use in herbal tea. Consider using invasive herbs if possible!
Some of these points are more important than others. For example, it may be more sustainable to buy a loose-leaf artisan tea that is not organic certified, than a box of organic and fair trade certified tea bags.
Read more articles on: