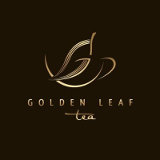 Most Reviewed By:
No one has reviewed any teas from this company yet!
Search Golden Tea Leaf Co's teas:
Golden Tea Leaf Co


Web: www.goldentleaf.com
Last Updated: Mar. 7, 2017
Golden Tea Leaf Co is a tea company, founded in 2013 in Canada, that grew out of an older tea company based in Taiwan. The company still operates tea gardens in Nantou, Taiwan, from which all their Taiwanese teas are sourced. The company sells loose-leaf artisan teas, focusing on oolong but also selling a few Pu-erh and black teas, as well as Canada-grown North-American ginseng root.
Teas From Golden Tea Leaf Co
The following is a selection of the 5 teas from Golden Tea Leaf Co in our database.
You can also add a new tea. Please search or browse this company's teas first, to avoid adding duplicates.