Pouchong Tea
Wikipedia: Pouchong
Updated: Mar. 12, 2014
About Pouchong Tea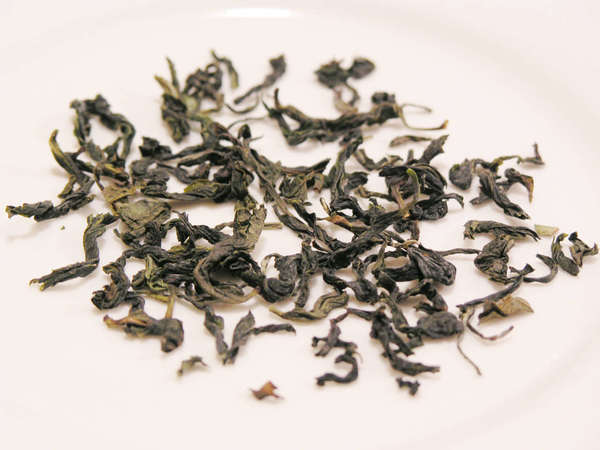 Photo © Richard Corner,
CC BY-SA 3.0
.
Pouchong
, also written as
baozhong
or
bao zhong
, Chinese 包種, is a form of
oolong tea
that is barely
oxidized
, making it very similar to
green tea
. The name literally means "the wrapped kind", which may refer to the manner in which it was produced historically, involving wrapping the leaves in paper, but may also be a historical mispronounciation. Pouchong is usually considered a form of oolong because it is slightly oxidized, but it is sometimes considered as a style of tea distinct from oolong, or rarely, a type of green tea.
Pouchong tea was historically produced in
Fujian, China
; although it is still produced in mainland China, it is now widely produced in
Taiwan
, and most tea sold as pouchong originates in Taiwan. It is also frequently used in scented teas, such as with
jasmine
or rose. Some teas sold as scented green teas are closer to pouchong teas in overall character because the scenting process oxidizes the leaf slightly.
Pouchong leaves tend to have an intense green appearance. The brewed tea looks much like green tea, and has a light, vegetal and floral aroma, and tends to have less of an edge of bitterness and
astringency
than green tea. In many respects Pouchong is intermediate between green tea and
jade oolong
.
Best Pouchong Tea
The notion of the "best" Pouchong Tea is subjective, because different people have different tastes. We present the most often-rated and highest-rated teas in this category, and allow you to draw your own conclusions.
Most Often-Rated Teas
Top-Rated Teas

93
3 Ratings

60
3 Ratings

44
3 Ratings