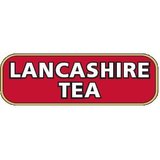 Most Reviewed By:
No one has reviewed any teas from this company yet!
Search Lancashire Tea's teas:
Lancashire Tea


Web: www.lancashiretea.co.uk
Last Updated: Apr. 23, 2012
Lancashire Tea is a brand of tea popular in the UK, owned by the company Lancashire Tea, Ltd. The company is best known for its basic black tea, called its classic blend, although it also sells loose-leaf tea, and some herbal teas.

Lancashire Tea has a rivalry with the brand Yorkshire Tea, in a so-called "war of the cosies".[1]

Teas From Lancashire Tea
The following is a complete listing of the 4 teas from Lancashire Tea in our database.
If you want to review a tea not listed, you can add a new tea.
You can also add a new tea. Please search or browse this company's teas first, to avoid adding duplicates.