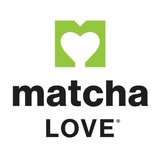 Matcha Love




Web: matchalove.com
Last Updated: May. 13, 2019
↑About Matcha Love
Matcha Love is a company selling matcha and green tea, founded in 1966 in Japan by the Honjo family. The brand launched a presence in North America in 2002.

Besides tea bags and powdered matcha, Matcha Love sells ready-to-drink teas in bottles and cans, including both sweetened and unsweetened variants.

The company's products are sold both online, and in large box retail stores, including Sprouts, Whole Foods, and Wal-Mart.
We have not yet listed any teas from this tea company. If you would like to rate any of this company's teas, please add a new tea.