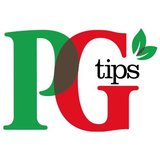 Most Reviewed By:

PG Tips



Web: www.pgtips.co.uk
Last Updated: Jul. 25, 2013
PG Tips is a brand of tea in the UK, owned by Unilever, which also owns many other brands of tea, including Lipton. PG Tips is very popular in the UK; in the United States it is not nearly as widely available.

The name "PG Tips" originates from the name "Pre-Gest-Tee", which was associated with a claim that tea aided digestion. The term "tips" was added to emphasize that only the tip of the tea plant (top two leaves and a bud) were added; this designation sometimes overlaps with certain designations for grades of tea, such as orange pekoe, although those terms are sometimes used inconsistently. PG Tips tea is not the same as tippy tea, which often contains a greater proportion of tips and leaf buds than one bud to two leaves.
Most Often-Rated Teas

59
24 Ratings

1 Rating

1 Rating
Top-Rated Teas

59
24 Ratings
Teas From PG Tips
The following is a selection of the 9 teas from PG Tips in our database.
You can also add a new tea. Please search or browse this company's teas first, to avoid adding duplicates.