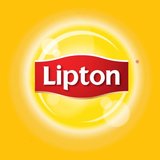 (888) 547-8668
Most Reviewed By:

Search Lipton Tea's teas:
Lipton Tea



Web: www.lipton.com
Last Updated: Jul. 25, 2013
Lipton Tea, owned by Unilever, is one of the most widely-known and widely-consumed brands of tea.

Lipton produces primarily black tea in teabags, and bottled iced tea, although it does sell flavored teas as well as green tea, herbal teas, and other blends.

In 2009, Lipton's only facility in the U.S. became a zero-waste facility.[1] Unilever has also engaged in other sustainability-promoting practices, including making a commitment to buy all its tea from sources certified by the Rainforest Alliance.

Most Often-Rated Teas
Top-Rated Teas
You can also add a new tea. Please search or browse this company's teas first, to avoid adding duplicates.