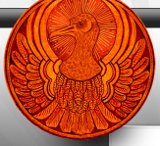 (206) 495-7330
Most Reviewed By:
No one has reviewed any teas from this company yet!
Search Phoenix Tea Shop's teas:
Phoenix Tea Shop
Web: www.phoenix-teashop.com

|

Twitter: PhoenixTeaHouse

|

Steepster: phoenix-tea-shop
Last Updated: Mar. 21, 2012
Phoenix Tea Shop, or Phoenix Tea, LLC, is a tea company founded by Virginia Wright, who is also known online by the alias Cinnabar, of the blog Gongfu Girl, and by Brett Boynton, of the blog Black Dragon Tea Bar. The company also has a physical location, which is called Phoenix Tea Shop, located in Burien, Washington.
Teas From Phoenix Tea Shop
The following is a selection of the 5 teas from Phoenix Tea Shop in our database.
You can also add a new tea. Please search or browse this company's teas first, to avoid adding duplicates.