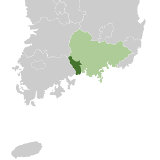 Most Reviewed By:

Hadong, South Korea
Wikipedia: Hadong_County
Updated: Nov. 28, 2017
About Hadong, South Korea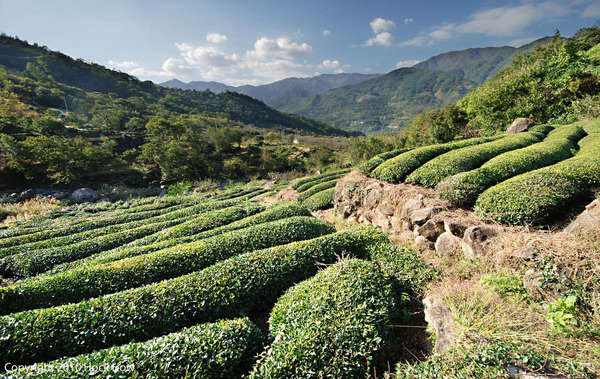 Jirisan Tea Plantation, South Korea, Photo ©
Hock How & Siew Peng
, Copyright, All Rights Reserved
Hadong County
is a county in South Gyeongsang province, South Korea, and is one of the most well-known tea-growing regions in Korea. It is the southwesternmost county on the mainland of South Gyeongsang, and it borders
South Jeolla
to the west, although it does not directly border the tea-growing region of Boseong.
Mt. Jiri
or
Jirisan
is located along the west border of this province, and teas from here are sometimes identified or marketed as from the Mt. Jiri or Jirisan region rather than Hadong county.
The Dong Cheon cooperative, an association of small farmers, is located in this region; many of the teas from this region available on the Western market are sourced through this cooperative.
Tea production in Hadong includes both plantation grown tea and "wild harvest" tea. Although the tea plant is not native to Korea, it was introduced to the area hundreds of years earlier, and became naturalized, surviving in the wild, and these plants are now utilized for wild-harvest tea.
Styles of Tea Produced in Hadong, South Korea
This is a selection, not an exhaustive listing, of the styles of tea most commonly produced in Hadong, South Korea.
Best Teas
The notion of the "best" teas is subjective, because different people have different tastes. We present the most often-rated and highest-rated teas produced in Hadong, South Korea, and allow you to draw your own conclusions.
Most Often-Rated Teas
Top-Rated Teas
We need at least 3 ratings for a tea to calculate a percentile ranking. You can help us out by rating more teas of this style.