Photo of Leaf of Ureshino Tama Ryokucha from Wegmans by Alex Zorach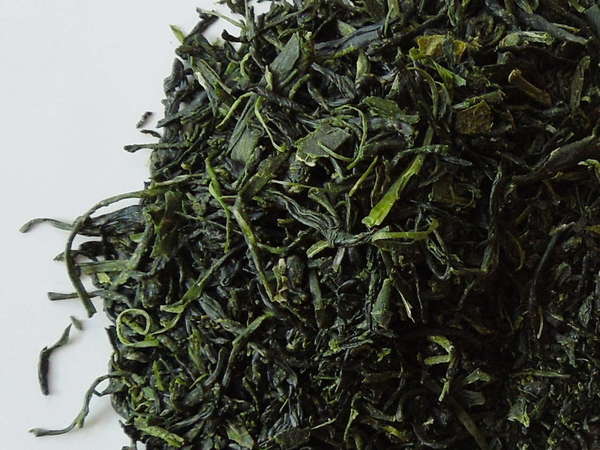 View Full Resolution
This photo shows loose-leaf guricha or tamaryokucha. This is the steamed version, which is much like a high-quality sencha in flavor, tending in the direction of gyokuro, but with a distinctive curved shape to the leaves, which you can clearly see here. The color is a vibrant dark green.
This image is featured in our article on
Tamaryokucha (Guricha)
.
Uploaded by

RateTea Editor
Joined Sep. 1st, 2009.