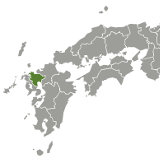 Most Reviewed By:

Saga, Japan
Wikipedia: Saga_Prefecture | Official Government Website: www.pref.saga.lg.jp/web/_7787/saga-english.html
Updated: Aug. 11, 2017
About Saga, Japan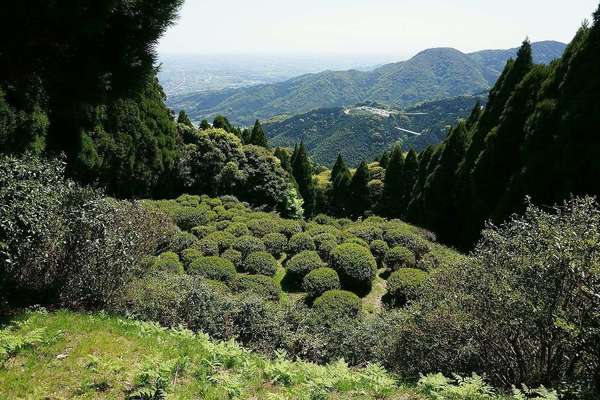 Tea Plants at Ryōsen-ji Temple, Yoshinogari, Saga, © Pekachu (Wikimedia Commons),
CC BY-SA 4.0
.
Saga
(佐賀県) is a prefecture in Japan, located on the northwest of Kyūshū, the southernmost of Japan's four largest islands. Saga is bordered to the east by
Fukuoko
prefecture, another important tea producing region. In the West, teas from Saga are slightly less widely-available than those from Fukuoka.
Like most of Kyūshū, the climate is mild, a humid subtropical climate with high overall rainfall, and a seasonal pattern with most rain falling in summer, a climate ideal for growing tea.
Besides tea, Saga is known for producing ceramics and porcelain. The region has more arabale land than most parts of Japan, and is important in producing sticky rice, mandarin oranges, and forestry products.
Styles of Tea Produced in Saga, Japan
This is a selection, not an exhaustive listing, of the styles of tea most commonly produced in Saga, Japan.
Best Saga Teas
The notion of the "best" Saga teas is subjective, because different people have different tastes. We present the most often-rated and highest-rated teas produced in Saga, Japan, and allow you to draw your own conclusions.
Most Often-Rated Teas

68
4 Ratings
Top-Rated Saga Teas

68
4 Ratings