Loose-leaf Chun Mee Green Tea from Foojoy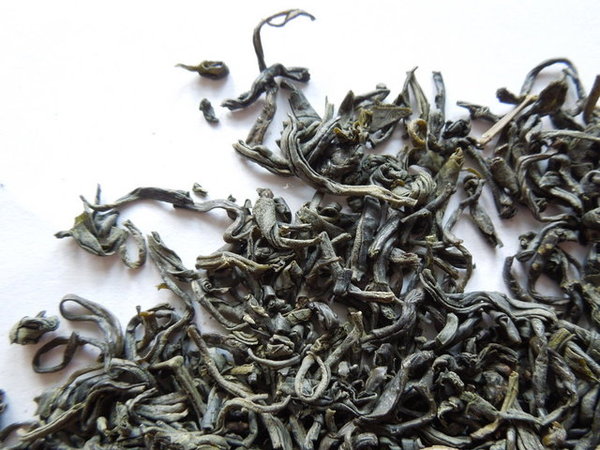 View Full Resolution
This is a loose-leaf green tea! It's sold by Foojoy and is pretty inexpensive.

This photo shows how many of these leaves have the classic, curved "eyebrow" shape, which is the origin of the name chun mee, meaning "precious eyebrows".
This image is featured in our article on
Chun Mee
.
Photo by

RateTea Editor
Joined Sep. 1st, 2009.
More pictures of this tea

View All 1