New (2017) Packaging (Front) of English Breakfast from Benner Tea Co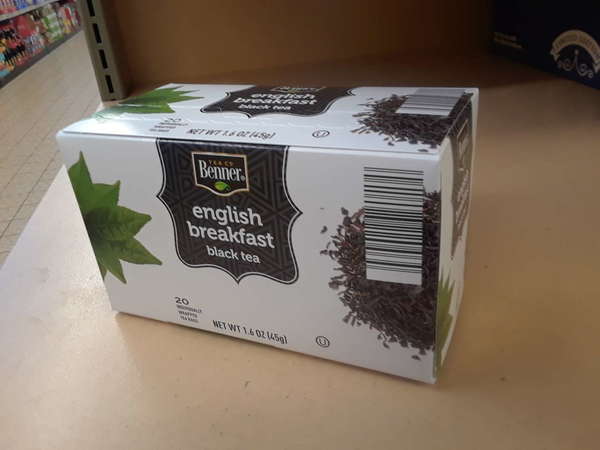 View Full Resolution
This photo shows the front of the new packaging, which changed some time in 2017, for Benner Tea Co'ss English Breakfast Black tea. This is an inexpensive generic brand of tea sold in ALDI stores.

The picture of the loose-leaf tea here is extremely misleading; the pictured tea is a loose-leaf orthodox black tea consisting of recently large broken pieces of leaf. The tea bags, by comparison, contain low-quality fannings and dust. I think this is an example of dishonest marketing.
Photo by

RateTea Editor
Joined Sep. 1st, 2009.
More pictures of this tea

View All 1