New (2017) Packaging (Side) of English Breakfast from Benner Tea Co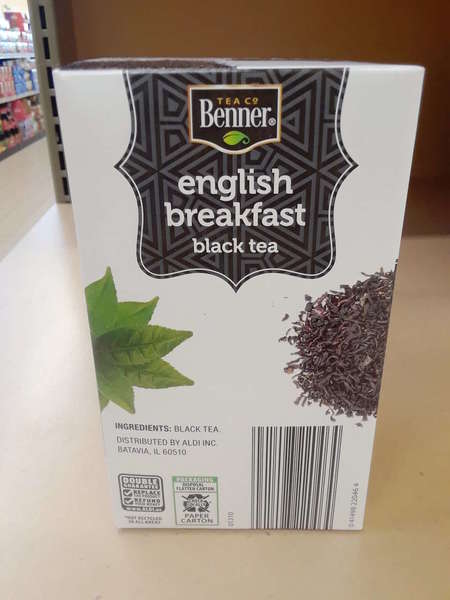 View Full Resolution
This photo shows the side view of the new packaging for Benner Tea Co's English Breakfast black tea. The packaging changed some time in 2017.

The box displays precious little information about the tea itself. It says only "black tea" and lists the distributor, ALDI inc. There is no mention of the tea's origin, grade, or harvest date. The lack of such information is usually indicative of a low-quality product.
Photo by

RateTea Editor
Joined Sep. 1st, 2009.
More pictures of this tea

View All 1