Photo of Loose-Leaf Peach Tranquility Herbal Tea from Teavana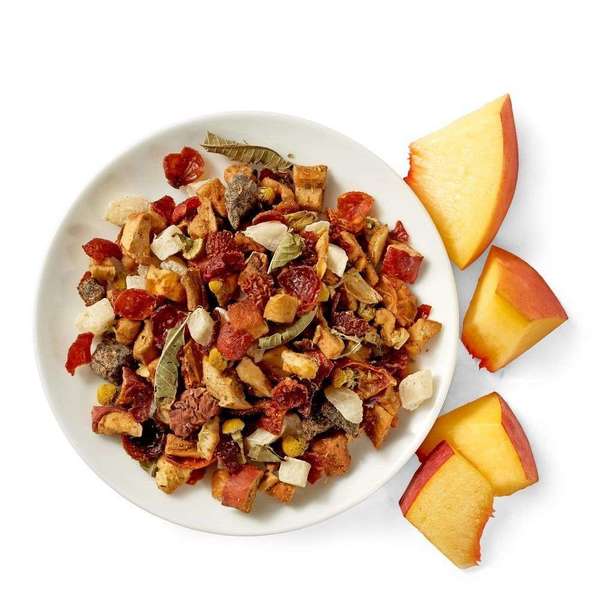 View Full Resolution
Fruit herbal teas have been one of Teavana's greatest strengths during the entire lifetime of the brand, and this particular one is one of the most frequently-rated of Teavana's fruity teas, but it is not one of the top-rated.

Still, the photo is interesting and pleasing to look at, reflecting the fact that this blend consists mostly of pieces of whole fruit, which adds considerable flavor and aromatic complexity relative to blends from other companies that consist primairly of flavoring some base herbs with extracts.
Photo by

RateTea Editor
Joined Sep. 1st, 2009.
Photographer Credit
© Teavana
Used Under Fair Use
More pictures of this tea

View All 1