Peach Tranquility Herbal Tea from Teavana, Brewed as Iced Tea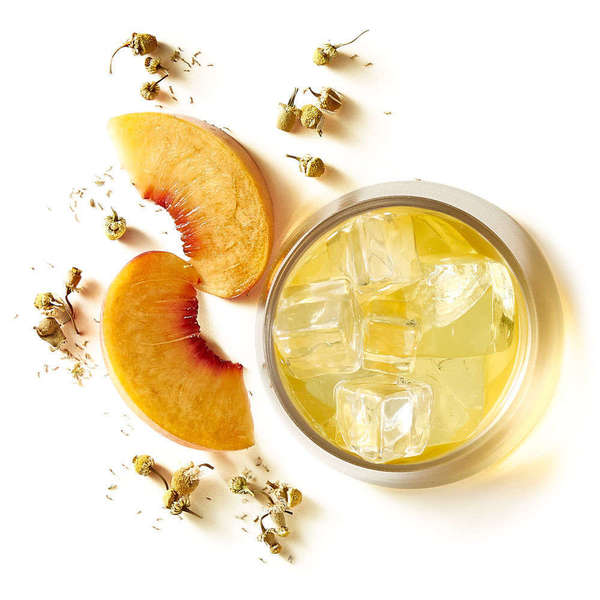 View Full Resolution
This photo, which perhaps takes a bit of artistic license relative to the composition of the tea itself, shows a brewed cup of Tevana's peach tranquility iced herbal tea, next to two fresh peach slices and some scattered chamomile blossoms. Chamomile is one of many ingredients in this blend, which consists mostly of whole dried fruit pieces.

Like many of Teavana's fruit blends, this tea made a good iced tea, and this photo reflect's Teavana's focus on marketing or presenting this blend primarily for use as an iced tea.
Photo by

RateTea Editor
Joined Sep. 1st, 2009.
Photographer Credit
© Teavana
Used Under Fair Use
More pictures of this tea

View All 1