Loose-Leaf Organic Silver Needle White Tea from Wegmans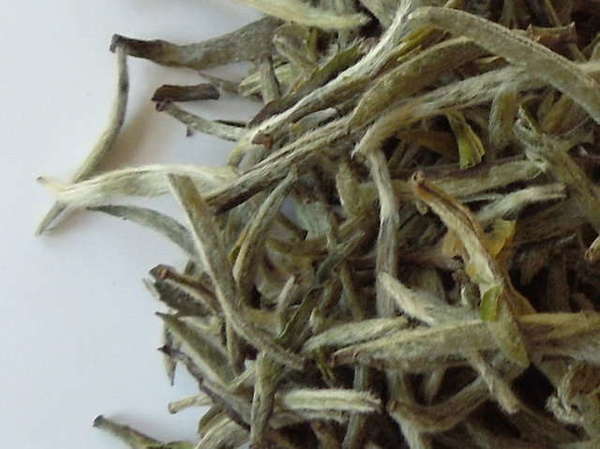 View Full Resolution
This photo shows loose-leaf silver needle white tea, or Bai Hao Yinzhen. This tea consists entirely of buds, and typically has a fuzzy appearance, as the buds are covered in downy white hairs. The amount of hair varies, but this was a particularly fuzzy example.

This tea brews up a pale-colored cup with a mild flavor, and is very highly-caffeinated. It also tends to be very expensive.
This image is featured in our article on
White Tea
.
Uploaded by

RateTea Editor
Joined Sep. 1st, 2009.