Dali, Yunnan, China
Wikipedia: Dali_Bai_Autonomous_Prefecture
Updated: Apr. 5, 2018
About Dali, Yunnan, China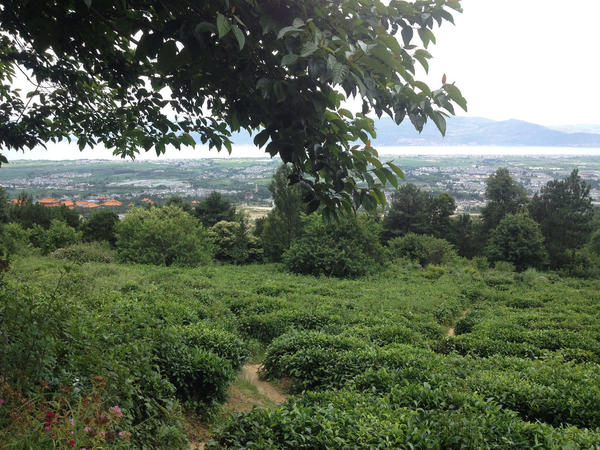 Tea Growing in the Cang Mountains, Dali, Yunnan, Photo ©
Yuri Awanohara
, Copyright, All Rights Reserved
Dali
(大理) is an autonomous prefecture located in Yunnan Province, China. It is bordered to the southwest by Lingcang prefecture, including
Fengqing county
, and to the southeast by
Jingdong county
of Pu'er / Simao prefecture.
Dali is home to
Erhai(洱海) or Er lake
, a natural alpine lake, the second-largest upland lake in China.
Dali is located farther north than most of the best-known tea-producing regions in Yunnan, but some tea is produced here, particularly around the area where the Wuliang mountain range runs through the region, and also in the Cang mountains, located to the west of the urban center of Dali.
Styles of Tea Produced in Dali, Yunnan, China
This is a selection, not an exhaustive listing, of the styles of tea most commonly produced in Dali, Yunnan, China.
Best Teas
The notion of the "best" teas is subjective, because different people have different tastes. We present the most often-rated and highest-rated teas produced in Dali, Yunnan, China, and allow you to draw your own conclusions.
Most Often-Rated Teas

94
3 Ratings
Top-Rated Teas

94
3 Ratings