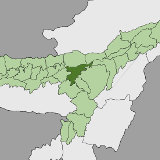 Most Reviewed By:

Nagaon, Assam, India
Wikipedia: Nagaon_district
Updated: Dec. 20, 2017
About Nagaon, Assam, India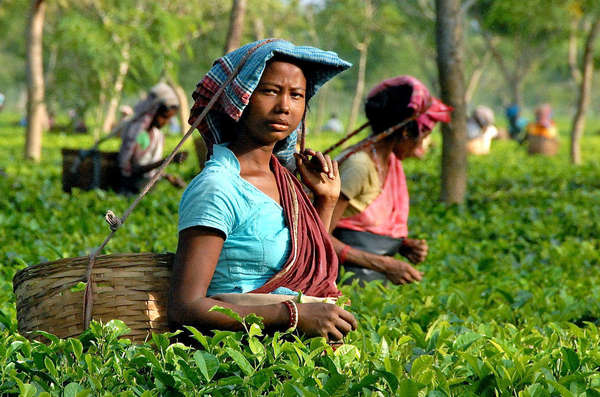 Tea Pickers in Bhedeoati, Assam, India, Photo ©
Donatella Venturi (Flickr)
, Copyright, All Rights Reserved
Nagaon
is a district in Assam, located at the border of what is usually considered "upper Assam", and occasionally, but not officially, included in this grouping. The district is to the south of the Brahmaputra river but does not actually extend to the river's banks. It stretches inland from the river, but mostly in flat, low-lying areas; there are only a few upland areas at the district's margins.
Nagaon is bordered to the north by
Sonitpur
, to the southeast by
Karbi Anglong
, which includes mostly upland regions, and at the easternmost point, it shares a small border with
Golaghat
.
The district used to be larger, and has been split twice: in 1989, Morigaon district was separated off from the west end of the district, and in 2015, Hojai district was separated off from an inland portion. Many maps still do not reflect the 2015 change.
Nagaon produces some tea. Rembeng estate is located here, and their teas are certified organic.
Styles of Tea Produced in Nagaon, Assam, India
This is a selection, not an exhaustive listing, of the styles of tea most commonly produced in Nagaon, Assam, India.
Best Teas
The notion of the "best" teas is subjective, because different people have different tastes. We present the most often-rated and highest-rated teas produced in Nagaon, Assam, India, and allow you to draw your own conclusions.
Most Often-Rated Teas

1 Rating
Top-Rated Teas
We need at least 3 ratings for a tea to calculate a percentile ranking. You can help us out by rating more teas of this style.