A Darjeeling Oolong from Fresh Darjeeling Tea
This tea has been retired/discontinued.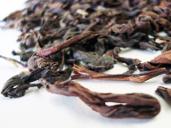 Member since Oct, 2012

✓ 1 teas reviewed
✓ 1 of Darjeeling Oolong
✓ 1 of Oolong Tea
✓ 1 of Fresh Darjeeling Tea
✓ 1 from Darjeeling, India
✓ 1 from India
November 4th, 2012
Aroma
Flavor
Value
Total
8

of 10

4

of 5

3

of 5

77

of

100

Excellent
Good

Reasonable
The most aromatic of the season Tasted so far. Truly Darjeeling
Comments:
Is this a review of something you tasted or bought some time ago? I thought Fresh Darjeeling Tea had closed, which was sad because I thought their teas were not only top-notch and extremely fresh, but had a unique flair to them.
It was tasted a long time ago. The taste still lingers. Haven't had the opportunity to taste one yet.
Yes, it's a bit sad when good tea stores like Fresh Darjeeling Tea closes.
Login or Sign Up to comment or reply.