Darjeeling Oolong
Updated: Mar. 12, 2014
About Darjeeling Oolong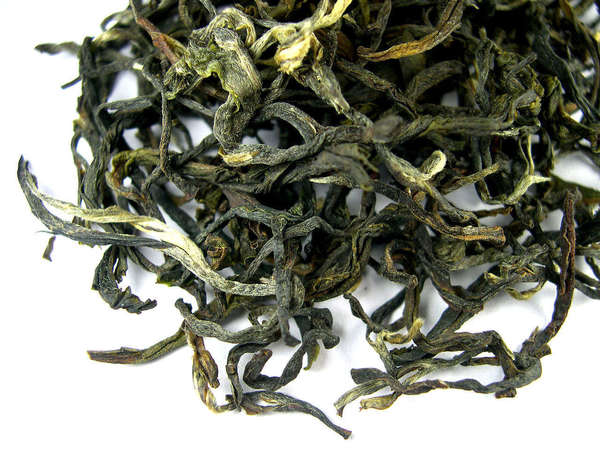 Arya Topaz, Loose-leaf Darjeeling Oolong Tea, Photo © Benoy Thapa,
CC BY-SA 3.0
.
Darjeeling oolong
is
oolong tea
produced in the
Darjeeling district of India
. Darjeeling oolongs are very diverse and range from almost completely
oxidized
teas that closely resemble black tea, to less oxidized teas with very light green leaf and liquor. The tradition of oolong production in Darjeeling is young, and although the teas in this category are diverse, no well-defined styles have yet emerged: each Darjeeling oolong must be approached as a unique tea of its own.
Because of their diversity, it's hard to generalize about Darjeeling oolongs, but in many respects, these teas more closely resemble
Darjeeling black
and
green
teas than they do Chinese and Taiwanese oolongs. People who enjoy oolongs may want to explore
Darjeeling first flush
teas as well; these teas have a lighter character and are often said to resemble oolongs, even though they are usually classified as black tea.
Darjeeling oolong is a very recent phenomenon; historically, oolongs were not produced in the area. Although Darjeeling black teas and oolongs from other regions are popular, Darjeeling oolong has yet to achieve widespread recognition or production.
Many Darjeeling oolongs resemble
oriental beauty oolong
in certain characteristics of their aroma, although not necessarily more than Darjeeling black teas, which also can resemble this tea.
Best Darjeeling Oolong
The notion of the "best" Darjeeling Oolong is subjective, because different people have different tastes. We present the most often-rated and highest-rated teas in this category, and allow you to draw your own conclusions.
Most Often-Rated Teas
Top-Rated Teas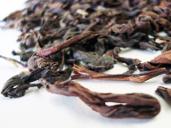 23
3 Ratings