Coffee Alternative / Substitute
Wikipedia: Coffee_substitute
Last Updated: Mar. 14, 2014
↑About Coffee Alternative / Substitute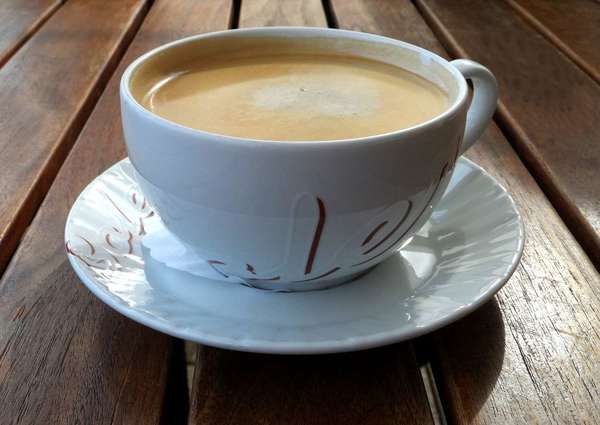 Some coffee substitutes produce brews that are visually indistinguishable from a cup of coffee, but the flavor is never quite the same. Photo by Zorro4, Pixabay, Public Domain.
Some
herbal teas
are designed to imitate the flavor and aroma of coffee. Common ingredients in such teas are roasted roots of plants, especially chickory, roasted fruits of plants other than coffee, carob, or even roasted grains. The roasting creates an aroma similar to coffee.
Whether such beverages constitute teas or "coffees" is often a highly subjective judgment call. RateTea lists "coffee alternatives" as teas when they are marketed as teas by tea companies, or when they are sold in a form that can be easily brewed in a similar manner as teas.
People searching for alternatives or substitutes for coffee may also want to visit our article on
switching from coffee to tea
. Although there are fewer caffeine-free coffee-like beverages widely available commercially, tea is considerably lower in caffeine than coffee and offers a number of compelling benefits when compared to coffee.
↑Recent Coffee Substitute Reviews — RSS
38 / 100

I'm not a fan. It smells nice dry, kind of like a cinnamon roll. Brewed, the grain aroma from the barley takes over. I can see what they're going for and the chicory, carob and spices combine to give the passable impression of a mocha coffee, but there's too much dark bread crust for my taste.

I don't think this rea...
Read Full Review
97 / 100

I thought this was amazing! Everyone who knows me knows that I'm primarily a tea drinker, but I do like coffee now and then, especially in winter, when I drink it with milk or cream. I mainly don't drink it because I'm sensitive to its high caffeine content, and also because it is rough on my stomach. This one solve...
Read Full Review
47 / 100

Blech!!!!! Just drink some coffee already. This one smelled OK in the bag but was not quite barley, not quite chicory, brown/herbal smelling and not at all like coffee. Sorry. FAIL.
Read Full Review
87 / 100

Lovely and comforting.
Read Full Review
53 / 100

I can't quite decide how I feel about this tea. It sort of hovers on the line between really good and completely off. I like that it brews really dark. Usually with Celestial Seasonings teas, I have to leave the teabag in for like 10 minutes, but this one took just a couple of minutes. It has this nice roasted flavor, ...
Read Full Review
↑Top Reviewers
Review 2 teas to get on this list!
Advertisement
↑Most-Rated Coffee Substitute

12
5 Ratings

1 Rating
↑Top-Rated Coffee Substitute

12
5 Ratings