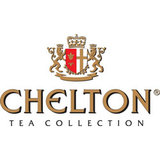 (847) 486-1117
Most Reviewed By:
No one has reviewed any teas from this company yet!
Search Chelton Tea's teas:
Chelton Tea


Web: www.cheltontea.com
Last Updated: Mar. 20, 2014
Chelton Tea or the Chelton Tea Collection is or was brand of tea. In the U.S. this brand was owned by Chelton USA, Inc. The company has presences in a number of countries. We have not been able to find any information on whether or not this brand is still in existence, but if it is, it is not widely available, and their website has not been updated in some time and is not fully functional.

Chelton Tea specializes in Ceylon tea, and sells both teabags and loose tea, including some single-region tea and Ceylon green tea. Chelton Tea is grown and packed in Sri Lanka.
Teas From Chelton Tea
The following is a selection of the 14 teas from Chelton Tea in our database.
You can also add a new tea. Please search or browse this company's teas first, to avoid adding duplicates.