Scottish Breakfast
Updated: Mar. 14, 2014
About Scottish Breakfast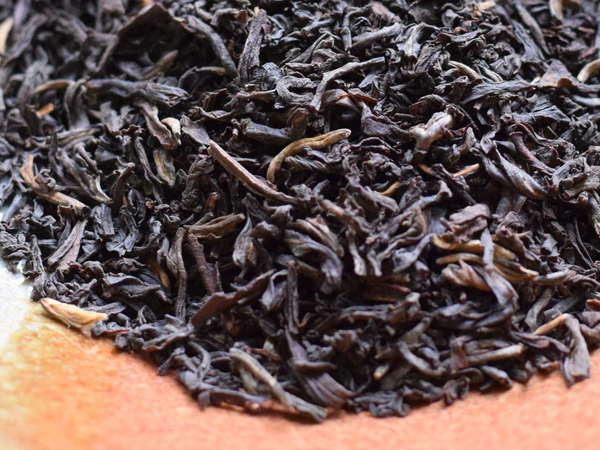 Loose-Leaf Scottish Breakfast Black Tea from Murchie's, Photo © Alex Zorach,
CC BY-SA 4.0
.
Scottish Breakfast
is a style of
breakfast black tea
. Like
English Breakfast
and
Irish Breakfast
, this tea is usually a blend of black teas from different regions, and is defined by its character, not by the particular teas used in the blend.
Scottish Breakfast tends to be strong, full-bodied, and bold in flavor, usually stronger than English Breakfast. More so than English and Irish breakfast teas, it often has smokiness and/or a suggestion of wood in the aroma, although the degree of smokiness is highly variable, and sometimes completely absent. Some blends achieve such character by blending
Lapsang souchong
with other black teas. Other teas commonly used in Scottish Breakfast include
Assam
, teas from
Kenya
, and
Ceylon
.
Best Scottish Breakfast
The notion of the "best" Scottish Breakfast is subjective, because different people have different tastes. We present the most often-rated and highest-rated teas in this category, and allow you to draw your own conclusions.
Most Often-Rated Teas
Top-Rated Teas

53
3 Ratings

4
3 Ratings