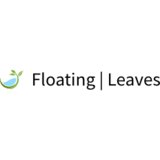 Floating Leaves



Web: www.floatingleaves.com


(206) 276-9542
Last Updated: May. 22, 2014
↑About Floating Leaves
Floating Leaves is a tea company based in Seattle, Washington, focusing on traditional tea and teaware from Taiwan, Japan, and China. The company was founded in April 2002, and has a storefront in Seattle, as well as selling teas online.

Floating Leaves has a small catalogue, and sells a number of single-harvest teas of limited supply.
↑Physical Locations
We have not yet listed any teas from this tea company. If you would like to rate any of this company's teas, please add a new tea.