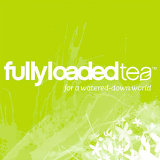 Most Reviewed By:
No one has reviewed any teas from this company yet!
Search Fully Loaded Tea's teas:
Fully Loaded Tea – CLOSED

Last Updated: Apr. 9, 2013
Fully Loaded Tea was a Canadian tea company founded in 2007 by sisters Katya Popoff and Olga Lenova. Fully Loaded Tea sold whole leaf tea in pyramid bags and a single flavored black tea, three flavored white and green teas, and three caffeine-free fruit (herbal) teas.

Fully Loaded Teas were available online, as well as through a number of retailers in North America.

Fully Loaded Tea is no longer in business.
Teas From Fully Loaded Tea
The following is a selection of the 7 teas from Fully Loaded Tea in our database.
You can also add a new tea. Please search or browse this company's teas first, to avoid adding duplicates.