Fruit Green Tea
Updated: Mar. 13, 2014
About Fruit Green Tea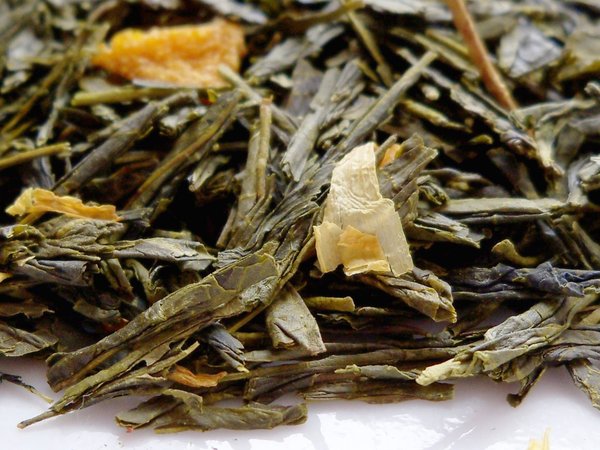 This green tea is flavored with orange and lemon. Photo © A Girl With Tea,
CC BY 2.0
.
Green tea
is often flavored with
fruit
.
The flavoring can be added in the form of extracts added to the tea leaves, dried fruit mixed in with the tea leaves, or fresh fruit juice added to the brewed tea, such as with lemon or mixing fruit juice with iced tea. In some cases, herbs with a fruity aroma or tangy flavor can also be blended with the tea to impart fruity characteristics.
The fruits used to flavor green tea are almost endless. Lemon is one of the most common, and other citrus fruits are frequently used as well.
Varieties, Kinds, or Types of Fruit Green Tea
Best Fruit Green Tea
The notion of the "best" Fruit Green Tea is subjective, because different people have different tastes. We present the most often-rated and highest-rated teas in this category, and allow you to draw your own conclusions.
Most Often-Rated Teas
Top-Rated Teas