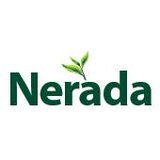 Most Reviewed By:
No one has reviewed any teas from this company yet!
Search Nerada Tea's teas:
Nerada Tea


Web: www.neradatea.com.au/index.htm
Last Updated: Apr. 23, 2012
Nerada Tea is one of the largest and oldest suppliers of Australian grown tea. The tea is grown in the Cairns Highlands of North Queensland, with a processing factory in Glenn Allyn and a packing factory in Brisbane. The plantation itself has survived a great deal of change since its beginning in the late 1800s, including several cyclones that destroyed parts of the original plantation.

According to the Nerada Tea website, all of their tea is grown without pesticides, and most Nerada Organics are also Fairtrade Certified by the Fairtrade Association Australia & New Zealand.
Teas From Nerada Tea
The following is a selection of the 15 teas from Nerada Tea in our database.
You can also add a new tea. Please search or browse this company's teas first, to avoid adding duplicates.