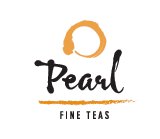 (866) 832-5683
Most Reviewed By:
No one has reviewed any teas from this company yet!
Search Pearl Fine Teas's teas:
Pearl Fine Teas



Web: www.pearlteas.com
Last Updated: Mar. 31, 2014
Pearl Fine Teas is a small tea company based in Washington, DC, and specializing in loose teas. Pearl Fine Teas has a blog TeaLove, which is a registered trademark of the company.

Pearl Fine Teas' teas are available through the company's website, and also at some retail stores and farmer's markets in the Washington, D.C. metro area.
Teas From Pearl Fine Teas
The following is a selection of the 9 teas from Pearl Fine Teas in our database.
You can also add a new tea. Please search or browse this company's teas first, to avoid adding duplicates.