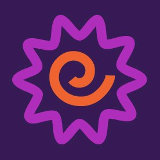 Plum Deluxe



Web: www.plumdeluxe.com
Last Updated: Apr. 3, 2017
↑About Plum Deluxe
Plum Deluxe is a brand of tea founded in 2008 by Andy Hayes and based in Portland, Oregon. The company focuses on organic, fair-trade flavored teas and herbal tea blends. The company's teas are hand-blended in small batches, and all their teas are certified organic, non-GMO, vegan, and sulfite-free. The company sources some ingredients from small farms in the Pacific Northwest.
Browse by region of production:
Blend (7)
Browse by region of production:
Blend (7)
Browse by style (type or variety); Flavored Tea (5) • Herbal Tea (2)
Browse by style (type or variety); Flavored Tea (5) • Herbal Tea (2)
80 / 100

I served this tea at my latest women's wellness retreat and it was a huge hit. I am not normally a sencha fan however the slightly fruity undertone helped boost the flavor for me. It is a slight flavor too. I like to taste my tea and not be overwhelmed by fruits or flavors. The passionfruit is the perfect compliment, n...
Read Full Review
60 / 100

Not my favorite in terms of taste although it smells great. It could be the mix of Darjeeling with green tea as I am not a huge Darjeeling fan. Or it could be the champagne essence. Either way it had too much of a metallic taste for me. I've heard that the muscatel grape can cause that effect in some people.
Read Full Review
75 / 100

I like this take on earl grey because it adds a little bit of a fruity, sweet flavor. I like it the best cold brewed, because that is my preferred method to drink earl grey and the strawberry flavor comes out more. I like different takes on early grey, but they still remind me of the original more to be a super fresh n...
Read Full Review
95 / 100

This tea reminds me of a walk in the woods in the Spring. The herbal flavors are very complementary and the blueberry adds a bit of sweetness. The real pop of flavor is the rosemary, which smells divine and adds a herb flavor that remind me of my mother's garden. I like brewing this in boiling water for 6-7 minutes to ...
Read Full Review
85 / 100

I love drinking this in the morning or afternoon. The hazelnut flavor is delicious and perfect with a dash of almond milk. I like to steep it for 5 minutes with boiling water. This is not a super strong black tea, it brews lighter than most black teas which is actually nice because it rounds out the taste.

Ingredie...
Read Full Review
↑Top Reviewers
Review 5 teas to get on this list!
Advertisement
↑Most-Rated Teas

2 Ratings

1 Rating

1 Rating
↑Top-Rated Teas
We need at least 3 ratings for a tea to calculate a percentile ranking. You can help us out by rating more teas from this brand.
You can also add a new tea. Please search or browse this company's teas first, to avoid adding duplicates.