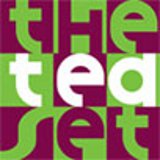 Most Reviewed By:
No one has reviewed any teas from this company yet!
Search The Tea Set's teas:
The Tea Set – CLOSED

Last Updated: Sep. 25, 2017

Moroccan White Wind
from
The Tea Set
The Tea Set
was a tea company located in the west village area of Manhattan, New York City. The Tea Set was founded by Jacques Doassans, but has now closed. The Tea Set sold a wide variety of black, green, white, oolong, herbal, and flavored teas. Most of the teas sold by The Tea Set were
organic certified
, and many were
fair trade certified
as well.
The Tea Set featured an innovative naming scheme for its teas, unique among tea companies, and appropriate for its location in the west village.
Teas From The Tea Set
The following is a selection of the 74 teas from The Tea Set in our database.
You can also add a new tea. Please search or browse this company's teas first, to avoid adding duplicates.