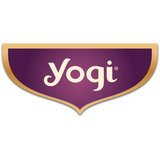 (800) 964-4832
Most Reviewed By:

Yogi Tea



Web: www.yogiproducts.com
Last Updated: Jun. 3, 2013
Yogi Tea is a tea company founded in 1984 and based in Eugene, OR, currently owned by Golden Temple, a company that also owns the brands Peace Cereal and Sweet Home Farm. Yogi tea focuses on wellness teas including teas oriented towards women's health. Most of Yogi's teas are herbal blends, although the company also sells green tea and some blends of green tea with various herbs, as well as a few blends containing black tea. Yogi's teas are influenced by Ayurveda, the traditional medicine of India, although their teas also use ingredients from Chinese traditional medicine and western herbalism.

In the U.S., Yogi Tea is widely available in health food stores and some supermarkets. The teas are also available by mail order through Yogi's website and amazon.com. In addition to tea, Yogi also sells cereal.

A number of Yogi's teas are certified USDA organic, and many of the teas that are not still contain some organic ingredients. Yogi's website outlines a number of principles behind their blending of tea; among them we found one particularly relevant to the topic of sustainability: "Whenever possible, we work with wholes, not parts. We don't add vitamin C. We add Indian Gooseberry, which is naturally rich in vitamin C." [1]

Most Often-Rated Teas
Top-Rated Teas
You can also add a new tea. Please search or browse this company's teas first, to avoid adding duplicates.