Loose-Leaf Zingiber Ginger Coconut Rooibos Tea from Teavana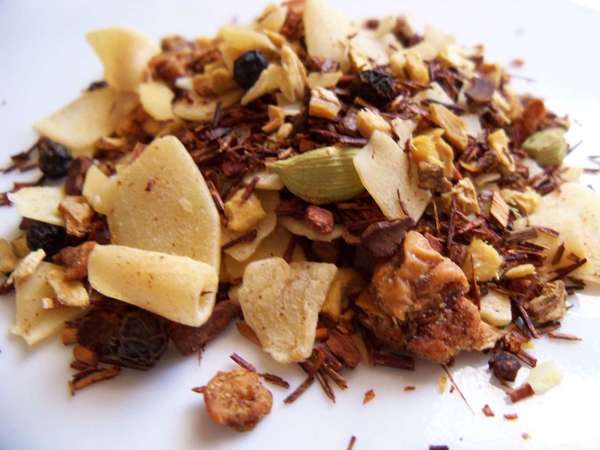 View Full Resolution
This loose-leaf blend contains ginger, candied coconut (with sugar added), cinnamon, apple, cardamom, black pepper, and natural flavors. The apple, coconut, cardamom, and rooibos are all clearly visible in this photo.

This is currently one of the more popular Teavana teas on the site, currently in the #5 highest-ranked slot as of August of 2017.
This image is featured in our article on
Flavored Rooibos
.
Uploaded by

RateTea Editor
Joined Sep. 1st, 2009.
More pictures of this tea


View All 2