Photo of Loose-Leaf of Zingiber Ginger Coconut Rooibos Tea from Teavana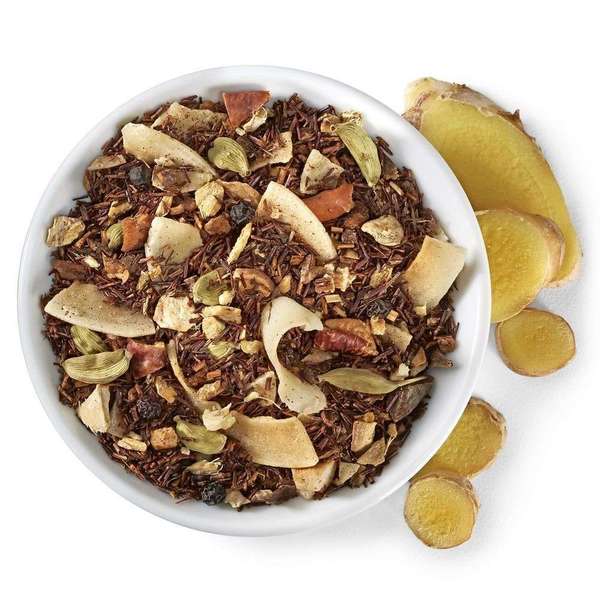 View Full Resolution
This photo shows Teavana's Zingiber Ginger Coconut Rooibos, an herbal tea using rooibos as a base. Besides the ingredients in the name, this blend also contains cardamom, seen as the greenish pods in this blend. Cardamom blends particularly well with ginger and coconut, and is often used in this context in various cuisines of South and Southeast asia.

This was one of Teavana's more popular blends, and was among the highest-ranked Flavored Rooibos blends on our site.
Photo by

RateTea Editor
Joined Sep. 1st, 2009.
Photographer Credit
© Teavana
Used Under Fair Use
More pictures of this tea


View All 2