Photo of Leaf of Copper Knot Hongcha Black Tea from Teavana by A Girl With Tea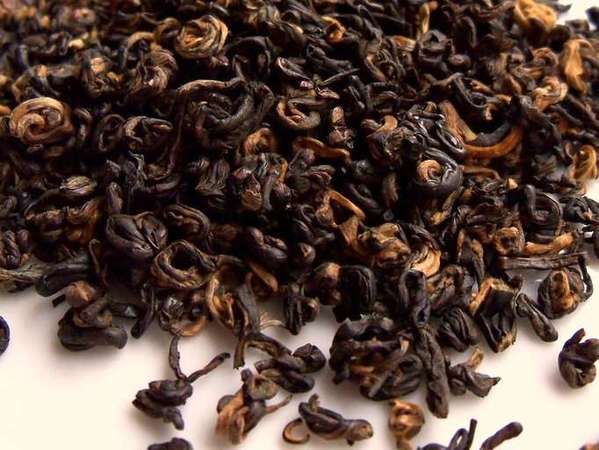 View Full Resolution
I think this is a beautiful, striking tea, and it saddens and confuses me a bit how Teavana discontinued it, especially since it continues to be popular in its absence, with people expressing considerable interest in it after its being retired.

The dry leaf here is quite striking, how the leaves are rolled up into these small balls or "knots", each one often having a range of colors, the golden copper color from the tip, and the darker colors from the mature leaves, which oxidize further during processing.

Teas like this are available from other companies, however!
This image is featured in our article on
Single Origin Teas
.
Uploaded by

RateTea Editor
Joined Sep. 1st, 2009.
More pictures of this tea


View All 2