Yunnan Red
Wikipedia: Dian_hong_tea | Teaviews: yunnan-tea
Updated: Mar. 14, 2014
About Yunnan Red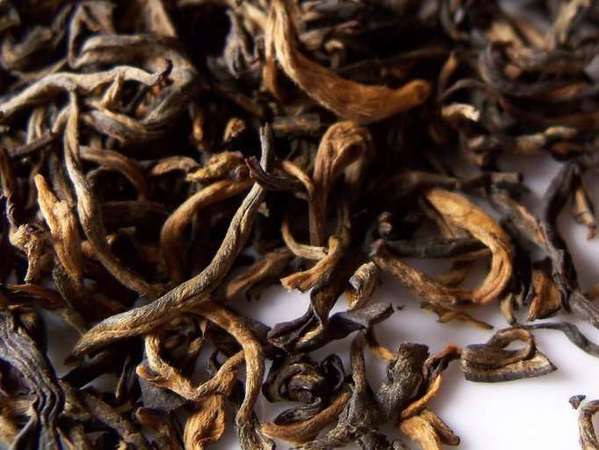 Yunnan Jig from Adagio Teas, a Dian Hong. Photo © A Girl With Tea,
CC BY 2.0
.
Yunnan red
, often referred to by its Chinese name
Dian hong
(滇红), and sometimes called
Yunnan black
, is a style of
black tea
from
Yunnan, China
. Dian hong teas are diverse and come in many different styles and grades. They range from very strong, bitter black teas to sweet, light teas. These teas are often described as having a peppery quality.
Yunnan gold
is a type of Yunnan red tea which is tippy (rich in leaf buds) and has leaves that are golden in color.
Varieties, Kinds, or Types of Yunnan Red
Best Yunnan Red
The notion of the "best" Yunnan Red is subjective, because different people have different tastes. We present the most often-rated and highest-rated teas in this category, and allow you to draw your own conclusions.
Most Often-Rated Teas
Top-Rated Teas