Tea Tin, Keemun Full Leaf Black Tea from Foojoy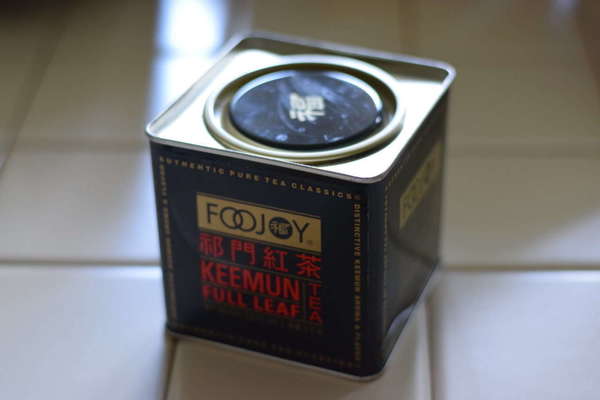 View Full Resolution
This tea tin was quite inexpensive, and contained a relatively low grade of Keemun, but fresh and of very good quality. It was a staple tea for me, especially in winter. I highly recommend reading my review.

Foojoy, best-known for its inexpensive tea bags, widely available in large boxes in Asian markets, also has two separate lines of loose-leaf teas. This is from the low-end product line, large tins that contain around 8 ounces of tea (a half pound) and typically sell for under $10. The high-end product line comes in cylindrical containers and is much pricier, typically, around $15 for only 3-4 ounces of tea.

I think both lines are very good purchases for their money, and I wish they were more widely-available.
Photo by

RateTea Editor
Joined Sep. 1st, 2009.
More pictures of this tea

View All 1