Keemun
Wikipedia: Keemun_tea | Teaviews: keemun-tea
Updated: Dec. 15, 2014
About Keemun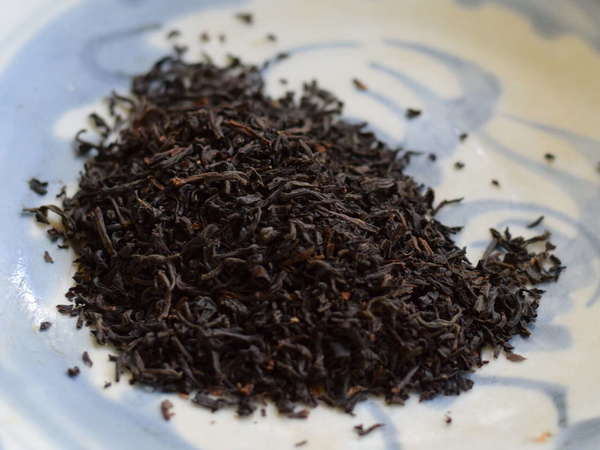 A relatively inexpensive, low-grade Keemun tea.
Keemun
(祁门), also spelled
Qi Men
is a well-known variety of Chinese
black tea
; it is sometimes described as the "Burgundy" of Chinese teas. Keemun originated in and is named after
Qi Men
county of
Anhui province
; it is still produced primarily in Anhui, both in Qi Men and other counties. It is also produced in bordering
Hubei
, and more recently has also been produced in
Taiwan
and
Fujian
. Keemun is a relatively new tea, in contrast to both green teas which have a longer history in Anhui, and black teas which have a longer history in other regions.
Keemun comes in many grades and styles; two of the most desirable and expensive grades are Hao Ya "A" and "B", with the A grade being the more expensive.
Keemun mao feng
is another highly desirable grade of Keemun, known for its leaves which have a distinctive long, flat, curved shape.
Some Keemun, like
pu-erh
, can improve in character as it ages, assuming it is stored properly.[1]
References:
1. Ron Rubin, Stuart Avery Gold, Tea Chings: The Tea and Herb Companion: Appreciating the Varietals and Virtues of Fine Tea and Herbs, Newmarket Press, 2002.
Varieties, Kinds, or Types of Keemun
Best Keemun
The notion of the "best" Keemun is subjective, because different people have different tastes. We present the most often-rated and highest-rated teas in this category, and allow you to draw your own conclusions.
Most Often-Rated Teas
Top-Rated Teas