Photo of Leaf of Golden Monkey Black Tea from Teavana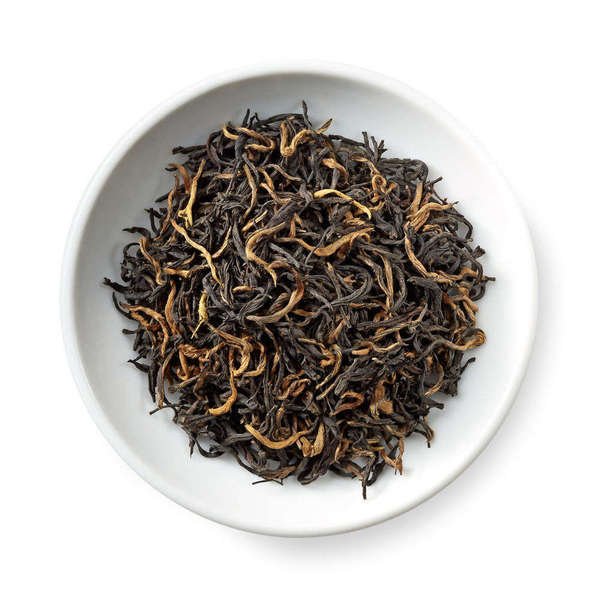 View Full Resolution
This photo shows a closeup of the dry leaf of Teavana's Golden Monkey Black tea. In this photo you can clearly see the fully intact (unbroken) leaves, reflecting that this is a whole-leaf tea. The lighter colored pieces are tips, reflecting that this is a tippy tea.

Both whole-leaf teas and tippy teas tend to be more expensive as they are more labor-intensive to produce. This is reflected in the fact that this was one of Teavana's pricier offerings.
Photo by

RateTea Editor
Joined Sep. 1st, 2009.
Photographer Credit
© Teavana
Used Under Fair Use
More pictures of this tea

View All 1