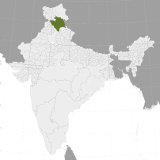 Most Reviewed By:

Himachal Pradesh, India
Wikipedia: Himachal_Pradesh | Official Government Website: www.himachal.nic.in/welcome.asp
Updated: Mar. 8, 2012
About Himachal Pradesh, India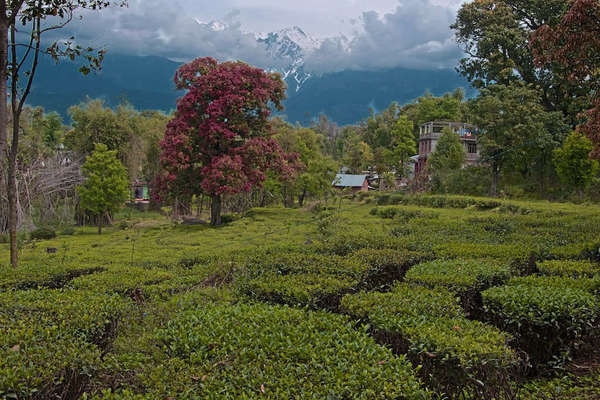 Tea Plantation, Himalayas, Palampur, Himachal Pradesh, © Jon Connell,
CC BY 2.0
.
Himachal Pradesh
is a state in northern India, significantly farther north and west relative to India's main tea-producing regions. The region includes a diversity of altitudes, ranging from very high mountains covered in snow year round, to lower-areas with more moderate climate. Even though it is not well-known in tea production, this area does produce some interesting tea.
The climate of Himachal Pradesh varies considerably because of a band of mountains running northwest to southeast through the region. These mountains produce higher rainfall at the higher elevations, and rain shadow to the northeast. The northeastern part of this state is semiarid and unsuitable for the tea plant. Tea is grown in the wetter, high-elevation parts of the state.
Kangra
, the westernmost district in Himachal Pradesh, is the site of some commercial tea production in this region.
Styles of Tea Produced in Himachal Pradesh, India
This is a selection, not an exhaustive listing, of the styles of tea most commonly produced in Himachal Pradesh, India.
Best Himachal Pradesh Teas
The notion of the "best" Himachal Pradesh teas is subjective, because different people have different tastes. We present the most often-rated and highest-rated teas produced in Himachal Pradesh, India, and allow you to draw your own conclusions.
Most Often-Rated Teas

1 Rating
Top-Rated Himachal Pradesh Teas
We need at least 3 ratings for a tea to calculate a percentile ranking. You can help us out by rating more teas of this style.